AN INTRODUCTION TO QUEENSTOWN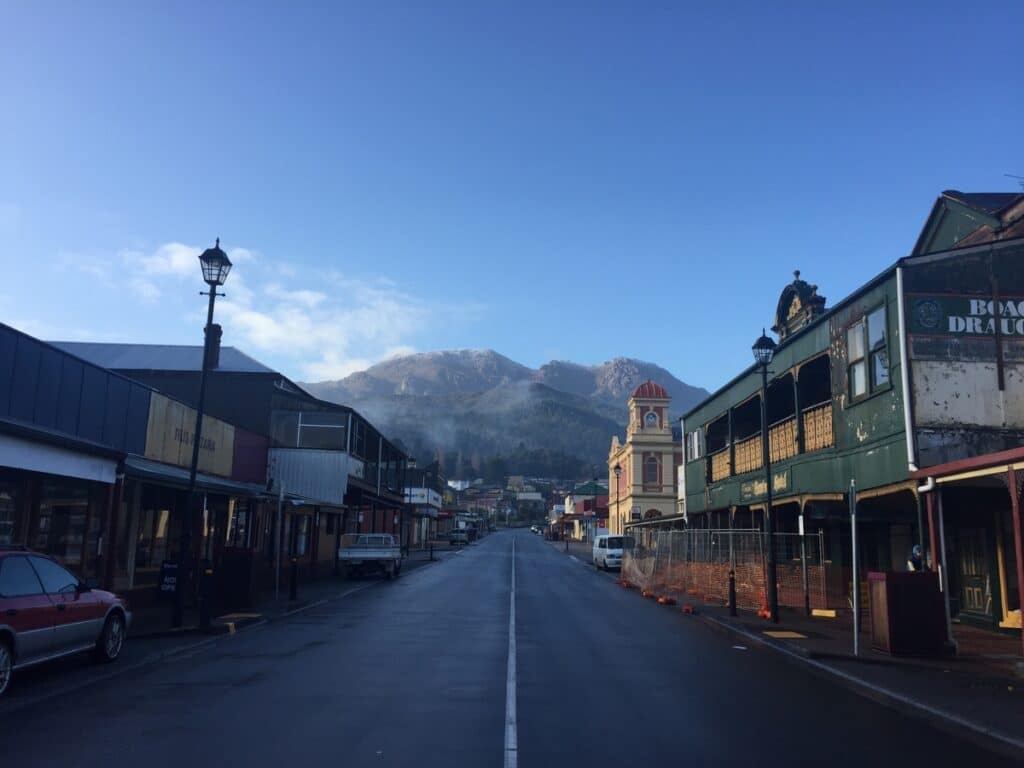 Queenstown does not have any traffic lights.  There isn't a major supermarket chain.  We don't have a hardware store, city style take-away food outlets or even an uber service. There aren't wall-to-wall coffee shops or boutiques to browse. Queenstown's charm is its authenticity, its natural environment and beauty, its rich history, and its scars of survival.
DON'T COMPLAIN ABOUT THE RAIN…
One of our favourite lines from the marketing brand update back in 2018 is "it's a rain forest; don't complain about the rain".  Yes, it rains a lot, on average two and a half metres per year, but mostly in winter.  To have four seasons is a treat, as are the colours, the flowers that come with each part of the year and the visitors who enjoy the various aspects of nature on offer.
MINING HERITAGE
For more than a century, Queenstown was considered an extremely remote location. It is remembered by many for its winding road down the mountain, its mining industry, and its lunar landscape (due to pollution from the mines and smelters killing all nearby trees).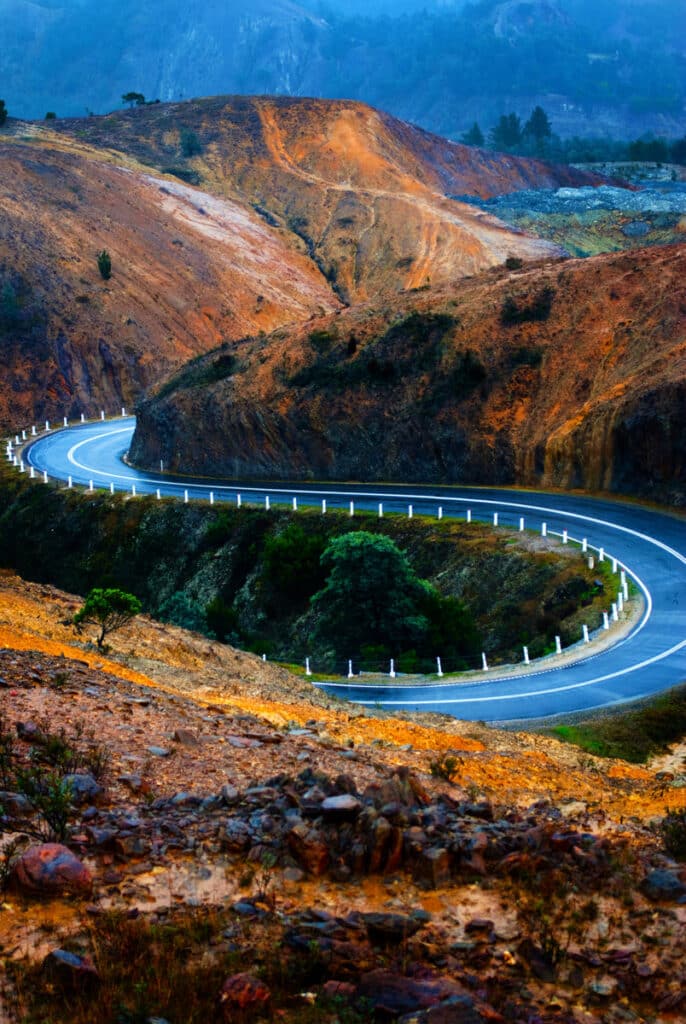 A TOWN REINVENTING ITSELF AS A VISITOR HUB
Today, Queenstown has award-winning tourism experiences: the West Coast Wilderness Railway and  in particular. It is only at 45-minute drive to Strahan where World Heritage Cruises, a family-owned company, has offered cruises on Macquarie Harbour and the Gordon River for around a century. 
Queenstown is also Tasmania's emerging and sought-after mountain biking destination, with many of the local trails considered to be among the most challenging in the state.
Local business RoamWild Tasmania offers personalised 4WD tours into World Heritage areas not accessible to the public. These are outstanding experiences not only for what you see, but for the history as related by a third generation local.  You will witness the most stunning natural beauty and the sunsets will leave a lasting memory.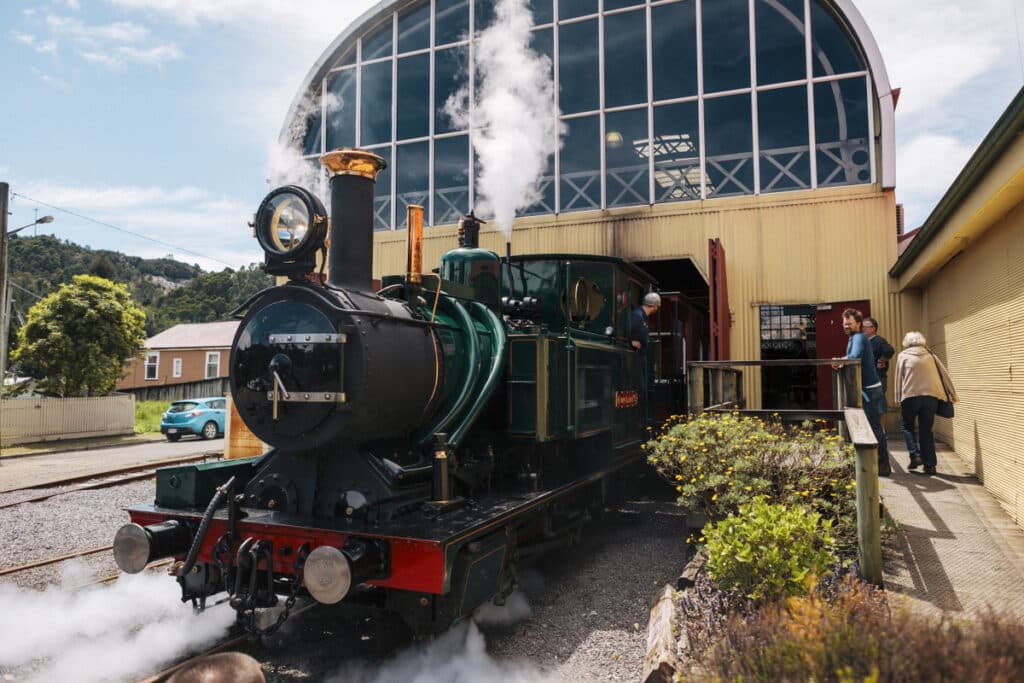 THE EVER-CHANGING VIEW
The views from Penghana to Mt Owen are different every day, every night and every season.  If you enjoy short walks, day hikes or overnight treks, there are many options to choose from in this part of the world.
View of Mount Owen and Queenstown from the garden at Penghana Bed and Breakfast
View of Mount Owen and Queenstown from the garden at Penghana Bed and Breakfast
View of Mount Owen and Queenstown from the garden at Penghana Bed and Breakfast
ART AND CULTURE
Queenstown has a growing arts community. There are resident artists, galleries such as Soggy Brolly, workshops and various craftspeople and designers now calling Queenstown home. 
The Unconformity is a biennial festival staging and showcasing world class performances and art.  If you are looking for a quirky second-hand bookshop The Missing Tiger will keep you busy for hours, as will the Galley Museum with its 30 rooms of fascinating collections.  Queenstown is also an increasingly popular destination for film production and performances. 
Ask us more about these exciting ventures.
PLACES TO EAT
There are restaurants attached to motels and various cafés, takeaways and pubs, so Queenstown has enough dining options to suit everyone.
Some of our favourite places to eat include:
Watch for new venues due to open in 2022 which will add to the colourful fabric of this historic town.  Check out the reviews of all places and remember venues don't stay open as late as major cities.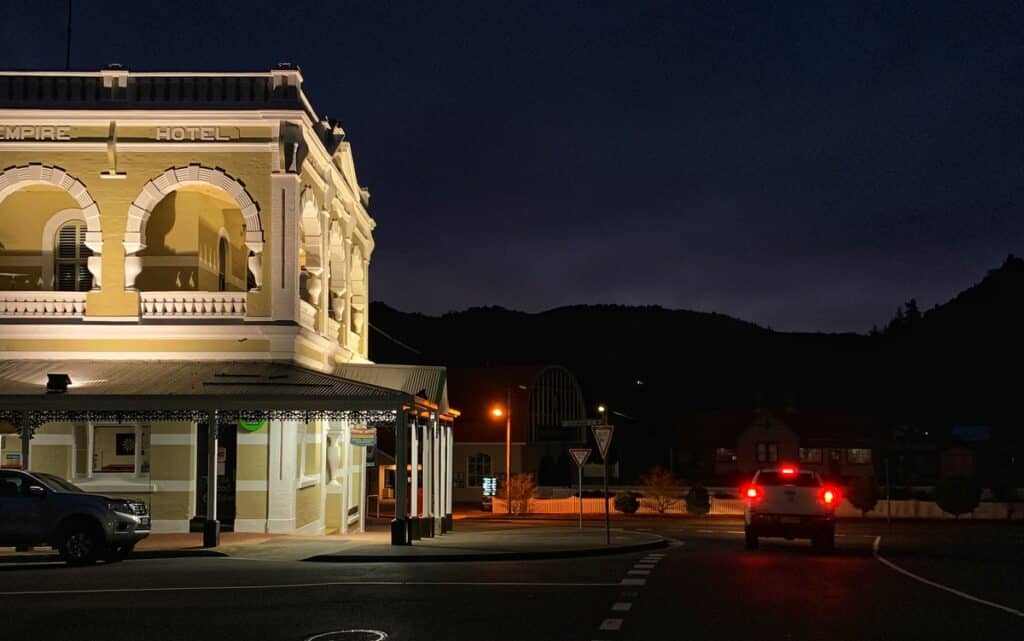 WHO LIVES HERE?
So what do people do here you might ask.  Well, there is skilled employment as we have a medical centre, a small hospital, local council is based here, and a catholic primary school and state school covering kindergarten to Grade 12 for our next generation.  There are 2 supermarkets and a host of small businesses that support the daily needs of the community and region. Whilst the mine has remained in care and maintenance since 2013, 2022 will see that change too.  All of these operations and business employ staff.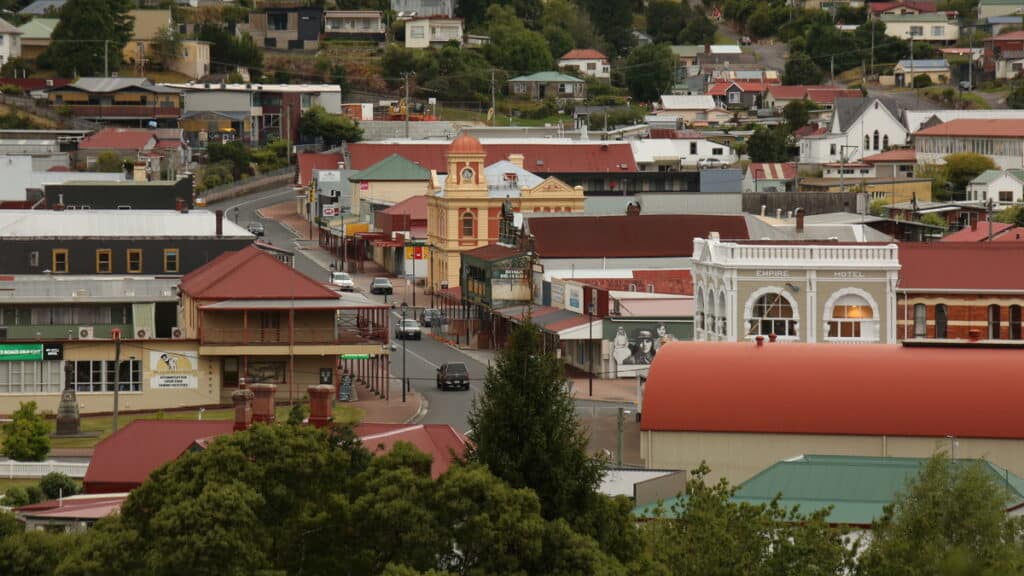 ACCOMMODATION
Penghana is unique in that there aren't many places where you can stay in a National Trust Property and experience first-hand the history experience.  Penghana is acknowledged by TripAdvisor as the premier, accredited and hosted tourist accommodation provider in Queenstown.  There are hundreds of beds available in motels, hotels, short term providers and the like who need local support of a range of hospitality, catering, trades and maintenance staff.
WELCOME TO QUEENSTOWN
This is Queenstown, the place we call home, with its eclectic mix of old and new locals from all walks of life and with tales of achievement from the most surprising sectors of 21st century society.
We look forward to welcoming you to our town and introducing you to some of its many charms.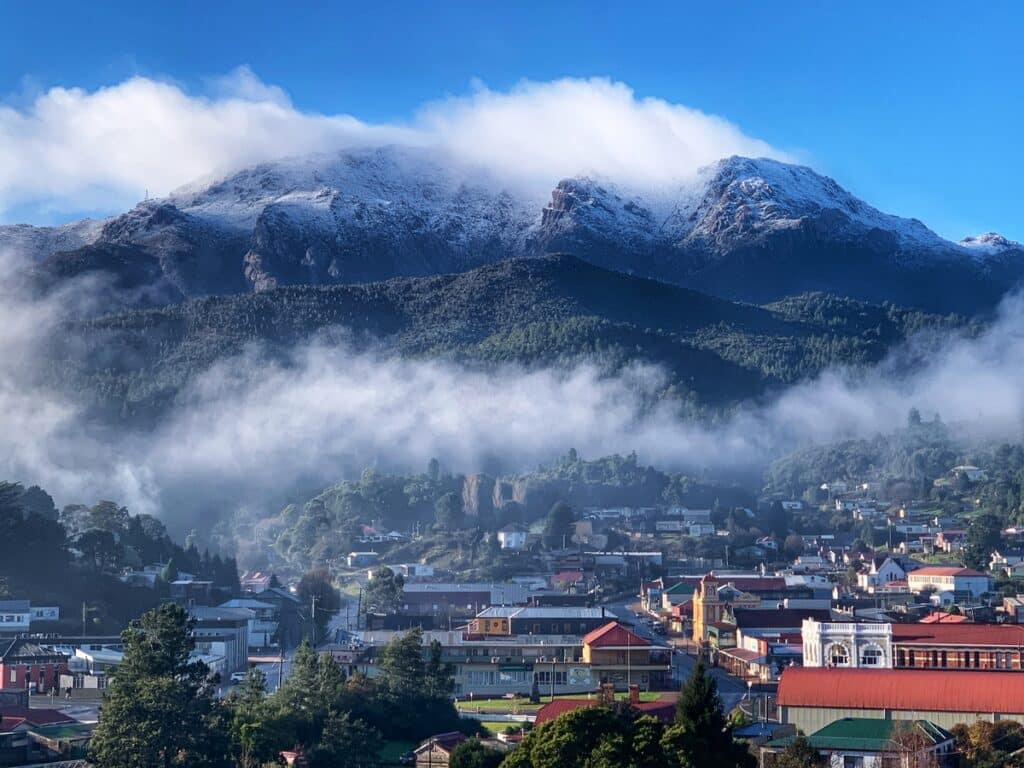 LEAVE A REPLY
You must be logged in to post a comment.